A short break to the most beautiful city in the south of our country. You are very welcome in Maastricht. Come stay in a different environment, get away from home yet come home in the living room of Townhouse Designhotel Maastricht. Make yourself at home. You will also receive € 25 credit from us to spend on our menu with tasty snacks, specialty beers, a good glass of wine or pizza and a largely vegetarian menu from our neighbors The Green Elephant Hostels. Delicious menu such as seaweed burger, quiche or lasagna. Do you want to get away from home, from the now standard couch-hanging evenings? Then stay with us in Maastricht.
There is still plenty to do, take a lovely walk through the city, the Limburg hills or "climb" the Sint Pietersberg and walk to the Belgian border. Or enjoy a good book from our library and relax on the sofa by the fireplace. Moreover, there is no shortage of a well-stocked game chest in Townhouse!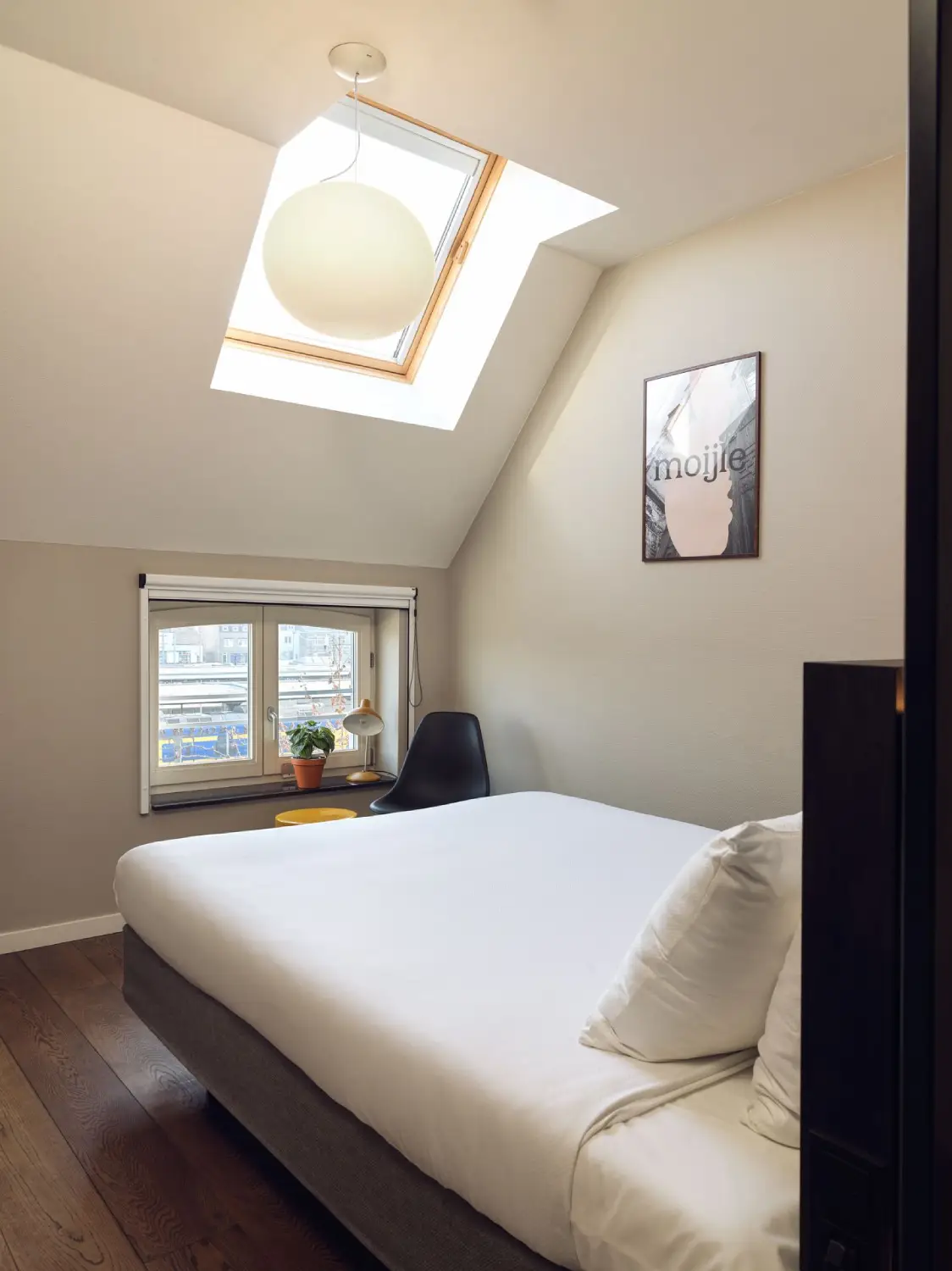 Hotel package "Get away" including:
Hotel stay based on a Basic room
Extensive breakfast in your room
2 persons per room
Includes € 25 credit for food and drinks (total per stay per room)
Sunday – Thursday From €39,50 p.p.p.n.
Friday – Saturday From €44,50 p.p.p.n.
Price is based on 2 persons, excluding tourist tax and Green Fee € 6.90 p.p.p.n.
Reservation based on availability. Valid from Sunday to Thursday. Weekend bonus: € 15,- p.p.p.n.
TOWNHOUSE HOTEL MAASTRICHT
Townhouse Hotels & Apartments Maastricht is located in the lively neighborhood of Wyck in Maastricht. We are very close to the train station, practically across the street. And you can walk to the city center in just 10-minutes via the Wycker Brugstraat shopping avenue.
Our Boutique Hotel is ideally located for leisure travelers to Maastricht on a city break or if you want to take day trips to the surrounding Limburg hills. We offer a wide range of exciting packages and offers
Or, if you are in town for a tradeshow at the Mecc, we are only a 7-minute taxi ride away. Business travelers stay with us frequently as well for our convenient central location.